THE POA HAS INDEFINITELY POSTPONED THE START OF ALL GOLF LEAGUES AND THE WGA 9-HOLE LEAGUE WILL COOPERATE UNTIL WE CAN BEGIN OUR 2020 SEASON
The purpose of this memo is to keep our members informed of changes to HSV Golf in response to the COVID-19 pandemic. We ask that each of our members cooperate and remain patient as we all get through this period together. All changes were implemented to protect the safety of members and golf staff while we enjoy the game we love. Any member who is unwell or experiencing symptoms should not engage in play. Maintain social distancing - stay at least 6 feet apart from others.
We need the help of our Members to manage their groups outside of buildings and inside Pro Shops.


Below are the recommendations from the HSV Golf Department, as of 3/21/20. We will do our best to keep you updated on future changes.
No more than 4 people in the Pro Shops at a time.
Please no congregating in social areas before and after play, if possible.
Please be aware that we can't always allow single riders as we will run out of carts on busy days. It will be on a day to day basis and we will go according to the tee sheet.
Discard your scorecards in the trash can and please place your pencils in the sanitation bin upon return of the golf-cart to the cart barn.
Please leave flag sticks in the hole, fewer hands that touch the flag the better.
All Ball Washers and Drinking fountains have been removed from the courses until further notice.
Discard your trash when you return your cart to the cart shed, fewer hands that touch trash the better.
All bunker rakes will be removed until further notice.
- The maintenance staff will rake bunkers once a day.
- Local rule is in effect. Play the ball up and keep it in the bunker.
Please use your feet to level the bunker sand as best as you can.
Golf Operations and Golf Maintenance is disinfecting all public areas to ensure that golf courses can stay open unless we are told otherwise.
To further protect golfers, all range ball buckets have been removed as of 3/31/2020. The ranges are open but golfers who wish to use the driving range have to bring their own receptacle.
Effective Wednesday, April 8, the golf shops will no longer accept cash for payments. We prefer you add money to your POA account so there is no need to enter the golf shops. Not entering golf shops will help keep members and employees safe. If you must pay by credit card, you may enter the golf shop but please be mindful of social distancing.
All golfers must adhere to the social distancing (6 feet) directive by not having close groups on the courses. Please always keep your spacing with all other golfers. Failure to do so may lead to golf course closures.
Further Recommendations:
If possible, use one scorecard per foursome.
Wash hands and use sanitizer often throughout your round.
Do not touch any equipment of other players
Annuals or those with money on the card are encouraged to call in to register.
Golf Carts
With golfers riding alone, there has been more carts driving on our fairways. Recently, there has been a rash of golf carts getting stuck on our courses. The superintendents at each course are going above and beyond to allow carts off the paths and are roping off some wet areas. They cannot rope off all areas, so we need the help of the golfers.
1. You must avoid all wet spots!
2. When driving on fairways and do not get caught in any areas without a path back to the cart path.
3. Abide by the 90-degree cart rule and return to the cart path immediately avoiding all wet areas. Stay on the paths as much as possible, do not drive down the middle of the fairways.
4. Use common sense or golfers will lose the privilege of the 90-degree rule. We need to be mindful of this to protect our beautiful courses.
Stay safe and be careful.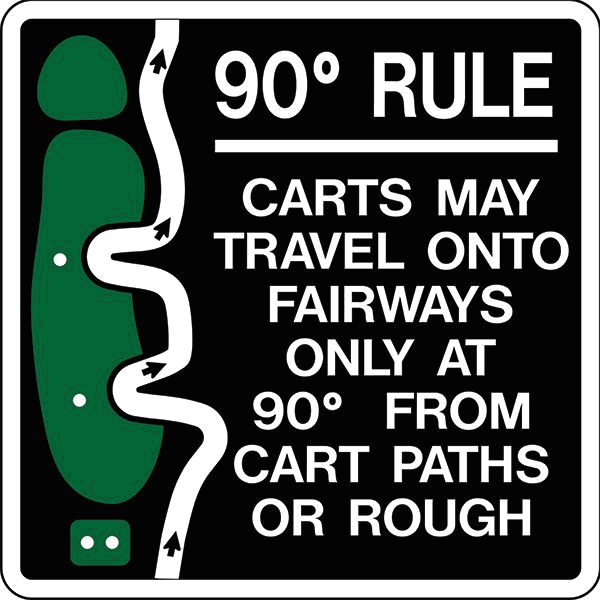 For the latest on mitigation measures implemented by Hot Springs Village towards reducing the spread of the Corona Virus, click below.